Baker Street Behavioral Health Neuropsych Services in Closter, NJ
Looking for a Mental Health Therapist near in Closter, NJ? We can help! Baker Street Behavioral Health is a licensed clinical provider with more than 15 years of experience. Baker Street proudly offers a wide variety of mental health and wellness services. Our practice, with offices throughout Northern New Jersey, specializes in psychology, psychiatry, behavioral services, corporate behavioral health, medication management, neuro psych services, and other therapies are available in person at our NJ centers or via telehealth online.
Baker Street Behavioral Health offers a wide variety of mental health and wellness services. Our practice, with offices throughout Northern New Jersey, specializes in psychology, psychiatry, medication management, and neuropsych services, among many other therapies. As of 2023, we have physical locations in Cedar Grove, NJ, Closter, NJ, Fair Lawn, NJ, Lebanon, NJ, Jersey City, NJ, Morristown, NJ, and Paramus, NJ, so we are just minutes away from in Closter, NJ, or available online for telehealth. We also provide telehealth medicine for those in NJ or in any of the other states we serve if you cannot make it to one of our NJ offices.
Our staff is multicultural and multilingual. We incorporate a whole-person approach into each service we provide. Our unique, comprehensive programs are designed to improve overall health and well-being. Our clinicians emphasize the use of traditional, cutting-edge, and empirically supported therapies.
Baker Street Behavioral Health of NJ provides a safe and welcoming environment for children and families to learn new skills and heal. Our mental health therapists work with parents and children to assess potential problems and explore solutions in order to reduce symptoms while improving relationships and social skills. If you are in or near in Closter, NJ, then you should contact us today to schedule an appointment so you can get started facing life's challenges with a trusted professional and begin the healing process.
We Have The Experience You Can Trust.
Experience
Our Therapists are licensed and have the needed experience to help you with your situation.
Professional
Baker Street Behavioral Health upholds itself on being extremely professional in how we help our clients. We strive to give you the best help we can.
Trustworthy
With an established name and years of good services to our clients. Baker Street is someone you can trust to help you with your situation or mental needs.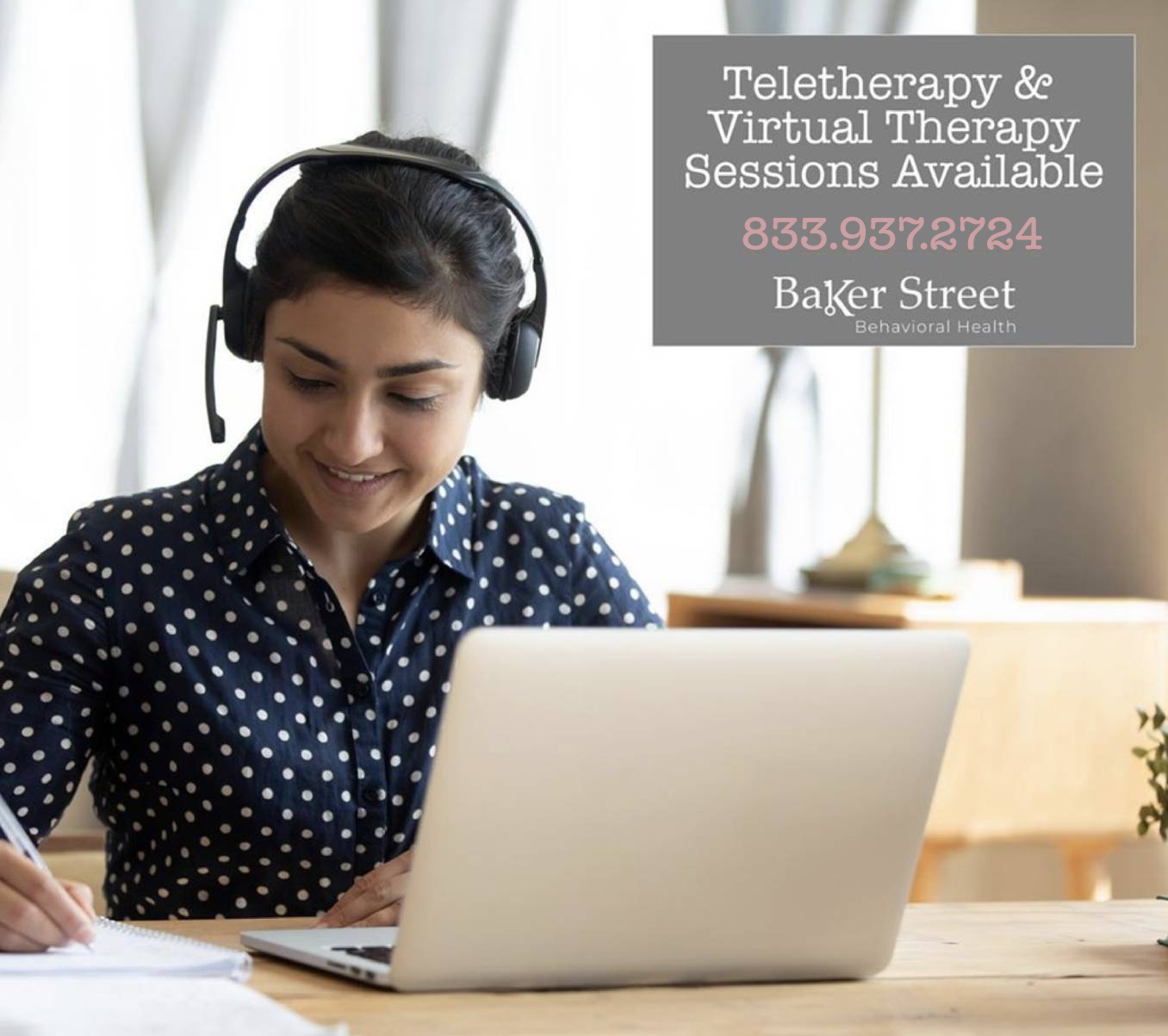 What We Do
At Baker Street Behavioral Health® we believe in integration, collaboration, and quality clinical service. We employ and partner with specialists from across the United States with various disciplines to make collaboration effortless and treatment seamless. Our clinicians offer services in multiple states for all ages and for a large range of presenting issues.
Baker Street Behavioral Health, LLC®
Services are available from our offices throughout New Jersey.
Behavioral Health Services for children, adolescents, adults, and families.
All staff are currently available for Telehealth & Online sessions available for individuals
in CT, CO, DC, DE, FL, GA, MA, NJ, NY, PA, SC, TX
Baker Street provides health services in our locations for many years. We can help you with many various conditions.
Frequently Asked Questions
Is Online Therapy Effective?
We believe online behavioral therapy is an effective and acceptable treatment for major depressions, panic disorder, social anxiety. Connect online helps bring therapy to your home.
Are Therapists Actually Licensed Professionals?
All our therapists and specialists are licensed to provide behavioral treatment to their clients. For more information contact us.
Is Online Therapy Secure and Confidential?
Licensed mental health professionals must follow laws and ethical codes that ensure confidentiality. For more information check out legal page or contact us for more details.
How Long Will I Be in Therapy?
Depending on your situation and sessions needed. Please advise with your therapist, we can work with you to give you what you need.
How Do I Communicate With an Online Therapist?
Baker Street offers telehealth opportunities for all its clients. Just contact us to set up an online appointment and we will reach out to you.
Can I Get Medication Online?
We cooperate with your insurance and therapist to provide what you need for your treatment. For further information about medication contact us today.
What Types of Issues Can Be Treated Online?
Most mental health issues can be treated online. Our therapists are trained to conduct proper evaluations through telehealth therapy.
For Any Further Questions or Additional Details
Use the form down below to contact us for further information.