Baker Street Behavioral Health Psychology and Neuropsych Therapy Programs in Jersey City, NJ
Baker Street Behavioral Health is a licensed clinical provider with over 15 years of experience offering specialized therapy programs in Jersey City, NJ, and various other locations. We provide a wide range of services to meet the needs of our clients, including medication management, psychiatric services, and an entire spectrum of psychology services. Our team of highly trained and experienced therapists offers top-notch services for individuals and families, both in person and via telehealth.
Services
Medication Management Programs in Jersey City, NJ
Our Medication Management programs help patients take control of their mental health. We work with clients to evaluate and manage their medication to help them achieve the best results in their treatment plan. We help our patients with issues such as depression, anxiety, and bipolar disorder. Our specialists in Jersey City, NJ work with clients to develop an individualized treatment plan to achieve optimal mental health.
Behavioral Therapy Programs in Jersey City, NJ
Our Behavioral Therapy Programs help patients who require coaching on daily living struggles. With our therapy, we aim to help individuals regulate their emotions and behaviors to help them overcome their obstacles. We work with our clients to develop coping strategies and the tools to self-regulate, leading to improved relationships, self-esteem, and mental health.
Corporate Behavioral Health Programs in Jersey City, NJ
For busy executives in Jersey City, NJ, Baker Street offers Corporate Behavioral Health Programs. We offer workplace assessment, treatment planning, and conflict resolution services. Our clinicians work with individuals and teams to create a healthy work environment that promotes employee well-being and productivity.
Neuropsychology Therapy Programs in Jersey City, NJ
Our Neuropsychology Therapy programs at our Jersey City, NJ office are for clients living with complex cognitive or neurological disorders, acquired brain injuries, or developmental delays. Our therapists assess each patient's cognitive functioning and develop a tailored program to help them strengthen their cognitive skills and abilities.
Benefits
At Baker Street Behavioral Health, we aim to provide a safe and welcoming environment for our clients to heal. Our experienced therapists work with families to evaluate potential problems and generate solutions that reduce symptoms and promote positive social skills, interactions, and relationships. We believe in integration, collaboration, and quality clinical service. Our team of qualified and compassionate therapists works together to ensure that every client receives the best possible care.
Locations
Our services are offered at various physical locations across New Jersey, including Fair Lawn, Lebanon, Cedar Grove, Morristown, and Paramus, as well as in Jersey City, NJ.
Call Us Today
If you or someone you love requires specialized therapy services in Jersey City, NJ or the surrounding area, call Baker Street Behavioral Health today. Our highly qualified therapists are passionate about helping individuals achieve their full potential and lead a life of purpose and meaning. Get in touch with us today to schedule an appointment and take the first step to a more fulfilling life.
We Have The Experience You Can Trust.
Experience
Our Therapists are licensed and have the needed experience to help you with your situation.
Professional
Baker Street Behavioral Health upholds itself on being extremely professional in how we help our clients. We strive to give you the best help we can.
Trustworthy
With an established name and years of good services to our clients. Baker Street is someone you can trust to help you with your situation or mental needs.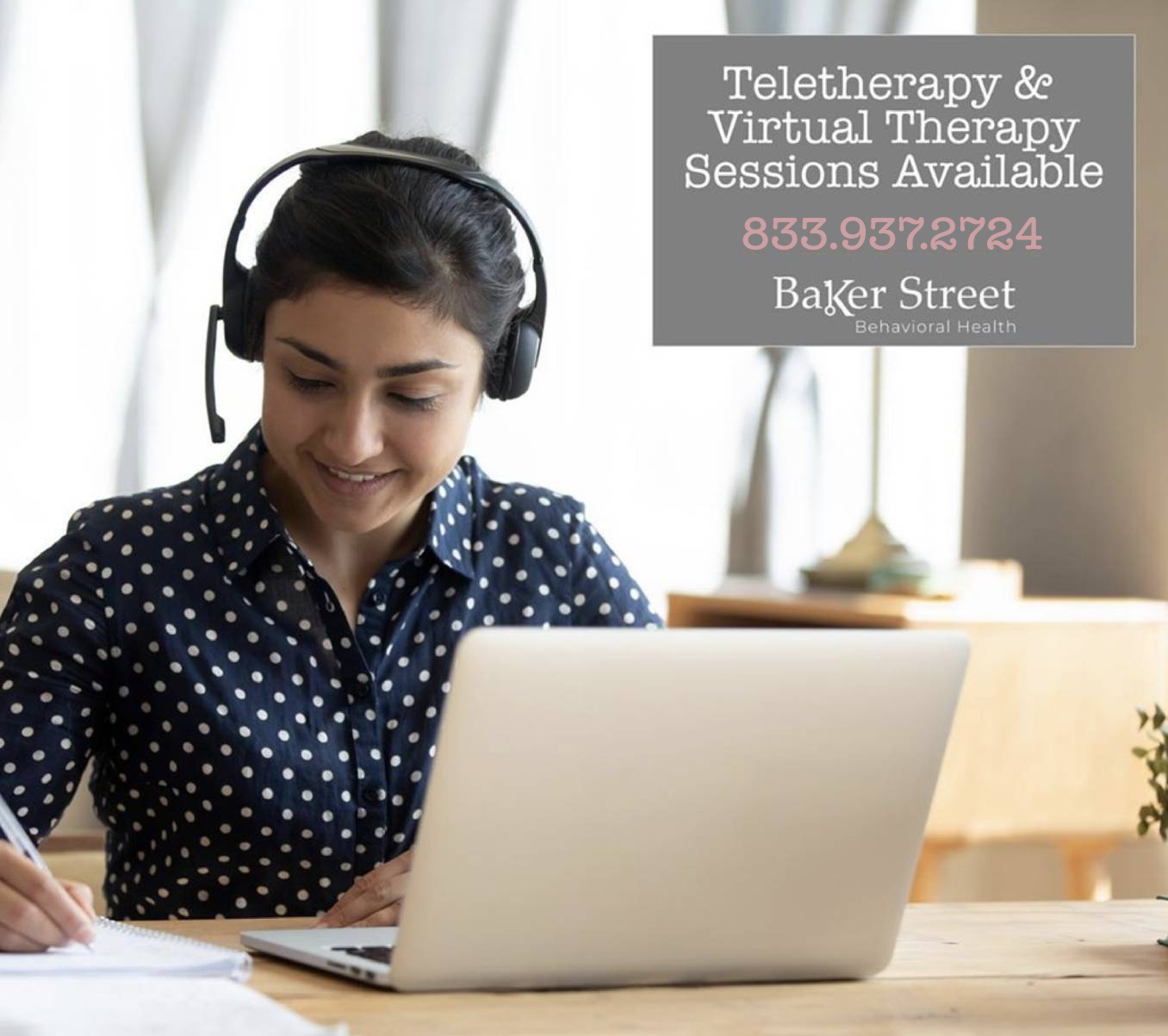 What We Do
At Baker Street Behavioral Health® we believe in integration, collaboration, and quality clinical service. We employ and partner with specialists from across the United States with various disciplines to make collaboration effortless and treatment seamless. Our clinicians offer services in multiple states for all ages and for a large range of presenting issues.
Baker Street Behavioral Health, LLC®
Services are available from our offices throughout New Jersey.
Behavioral Health Services for children, adolescents, adults, and families.
All staff are currently available for Telehealth & Online sessions available for individuals
in CT, CO, DC, DE, FL, GA, MA, NJ, NY, PA, SC, TX
Baker Street provides health services in our locations for many years. We can help you with many various conditions.
Frequently Asked Questions
Is Online Therapy Effective?
We believe online behavioral therapy is an effective and acceptable treatment for major depressions, panic disorder, social anxiety. Connect online helps bring therapy to your home.
Are Therapists Actually Licensed Professionals?
All our therapists and specialists are licensed to provide behavioral treatment to their clients. For more information contact us.
Is Online Therapy Secure and Confidential?
Licensed mental health professionals must follow laws and ethical codes that ensure confidentiality. For more information check out legal page or contact us for more details.
How Long Will I Be in Therapy?
Depending on your situation and sessions needed. Please advise with your therapist, we can work with you to give you what you need.
How Do I Communicate With an Online Therapist?
Baker Street offers telehealth opportunities for all its clients. Just contact us to set up an online appointment and we will reach out to you.
Can I Get Medication Online?
We cooperate with your insurance and therapist to provide what you need for your treatment. For further information about medication contact us today.
What Types of Issues Can Be Treated Online?
Most mental health issues can be treated online. Our therapists are trained to conduct proper evaluations through telehealth therapy.
For Any Further Questions or Additional Details
Use the form down below to contact us for further information.